A landscape design project can range from a concept / schematic design providing  ideas about what to do with the property, to master plan drawings showing a specific vision for the site with details and  specifications, to a construction details and permit drawings that the homeowner or a contractor can use to create the entire project.
The fees for full project can be one lump sum number or hourly rate as well as percentage of construction cost or combination of both. The pricing structure will be written in your contract. This fee will be determined at the initial ON SITE CONSULTATION.
The fee for design services can vary based upon the following factors:
The size of the area to be designed.
The complexity and level of details requested.
The amount of site work and document preparation that is needed.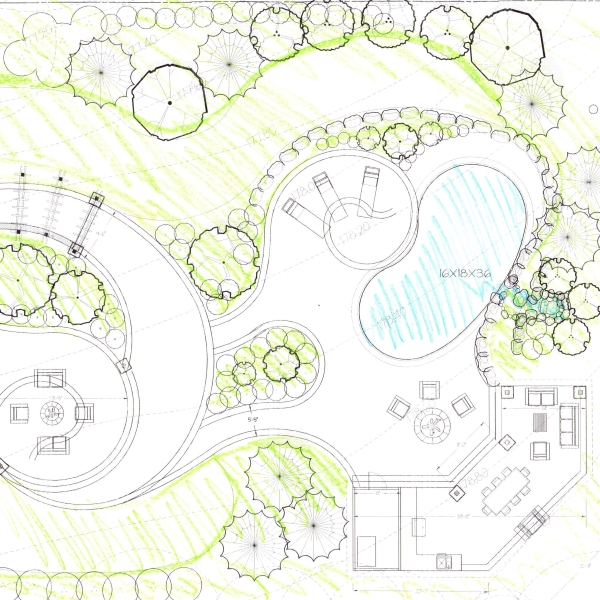 CONCEPT DESIGN / SCHEMATIC PLAN
FROM $1500
PRICE BASED ON 50'x100′ LOT, FOR FRONT YARD OR BACK YARD DESIGN
Site survey, base plan preparation
Overall design idea
Schematic plan drawn to scale
Inspiration pictures
Black and white CAD drawing or rough colour rendering
1 revision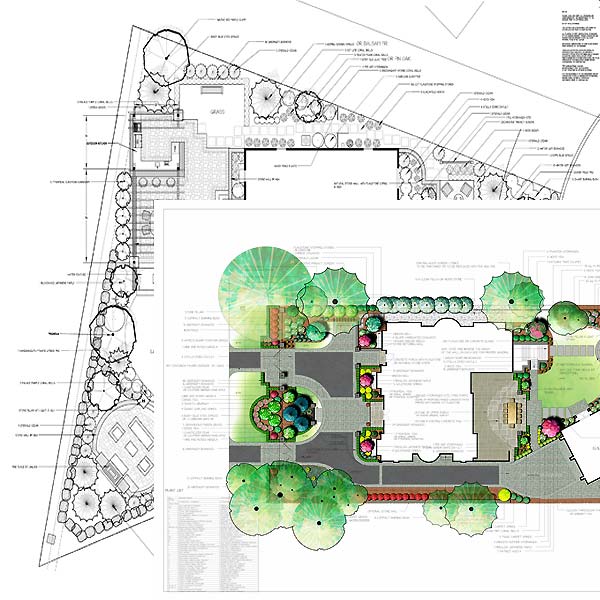 LANDSCAPE MASTER PLAN & SPECIALTY DRAWINGS
FROM $2500
PRICE BASED ON 50'x100′ LOT, FOR FRONT YARD  OR BACK YARD DESIGN. SCOPE OF WORK WILL BE DETERMINED AT INITIAL CONSULTATION AND WILL INCLUDE ALL OR SOME OF THE FOLLOWING:
Site survey, base plan preparation
Concept design stage
Discussions and revisions
Drawn to scale CAD drawings
Detailed planting plan with plants names and placing
Plant list with botanical, and common names, quantities and sizes
Detailed hardscape layout with dimensions and specification
Paving stone material choice recommendations
Cabana, Gazebo, Shed, Pergola concept design
Deck design
Pool design
Lighting plan
Grading Plan
Colour rendering
3D illustrations
Inspiration pictures
3 Revisions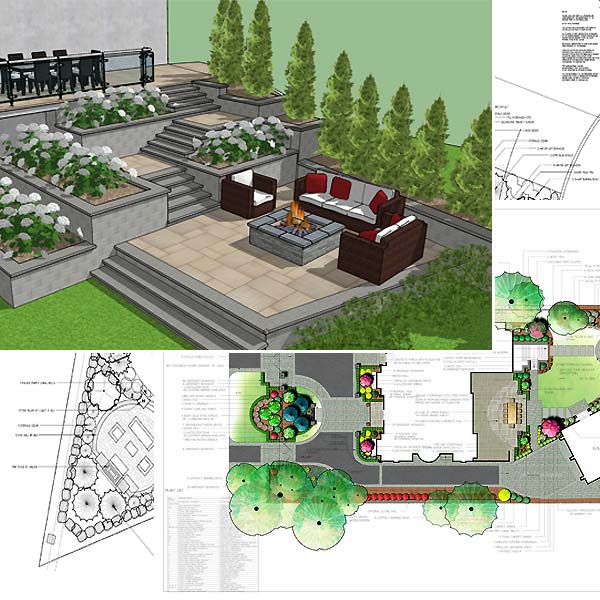 COMPLETE DESIGN AND ADMINISTRATION PROJECT
UP TO 9% OF CONSTRUCTION BUDGET AND/OR HOURLY RATE
Concept and Design development stage
Construction detail drawings.
Permit drawings
Permit process administration
Coordination work with engineers, architects, other specialists
Material procurement
Obtaining competitive bids
Construction site visits and supervising